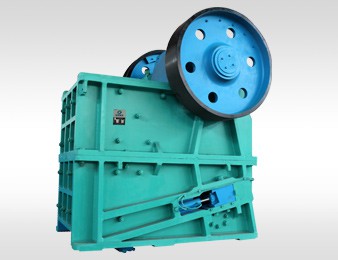 CGE series jaw crushers are single toggle jaw crushers.

It is one of the most commonly used crushers in industrial production. They are widely applied in coarse and medium reduction of various kinds of ores and rocks with compressive strength under 350 MPa.

CGE series have a crushing chamber which is composed of a movable jaw, a stationary jaw and a edge plate. Driven by electric motor, via motorpully, V-belt and sheave driving eccentric shaft that make movable jaw move in accordance with pre-selected track cause crushing the material which are in the crushing chamber and setting the crushed material by the discharge gate.

CGE series jaw crushers have advanced features such as high reduction ratio, product size uniform, long service time, simple construction, outstanding reliability, easy maintenance, low energy consumption etc.

Therefore, CGE series are the top priority products as the primary crushing. They are widely applied in mining, road &r ailway, concrete, chemical and building material industries.