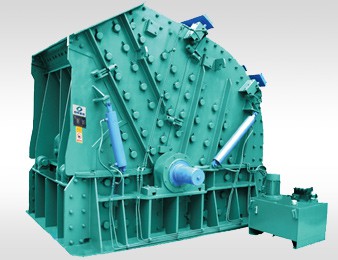 CGF Series Impact Crushers

CGF series impact crushers are widely applied in metallurgy, building materials, chemical industries. They are ideal for crushing medium hard brittle materials of coarse, secondary and fine crushing stages, such as limestone, dolomite, sandstone, graphite, rock salt, granite and basalt. CGF series impact crusher have high reduction ratio, unequaled output, uniform production size, compact process, simple construction, easy operation and maintenance.

Main advantages of CGF Series Impact Crushers

(1) CGF use German technology. The unique structure of it has reliable and smooth performance, and lower energy consumption.
(2) The perfect combination of the design of heavy rotor, high wear-resistant blow bar, unified integrated liner (main wear areas of liner using the same size so that it can be fully interchangeable) and deep arc-shape crushing chamber increase the production capacity and product quality (sand content exceeds 20%, the shape of product better than traditional types of impact crusher); at the same time improving the utilization of wear parts, reducing production costs.
(3) Front and rear racks can be opened, so maintenance space will be increased, easy for the operation.
(4) High chrome blow bar, the bearing can be selected to be made in china or brand of Japan (NSK or NTN), Germany (FAG).