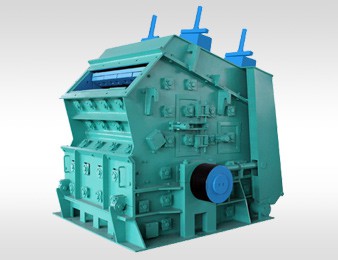 CPF series impact crushers are the advanced models available whose design principle is crushing materials by means of impact energy. Each gyrating cycle is formed by V-belt driving rotor through electronic and materials are crushed by high speed impact of flat hammer on gyrating rotor. After that, the materials are crushed again by throwing impact liner and then crushed again from impact plate to flat hammer.


This process works again and again until materials are crushed to qualified size. Materials will keep going back and forth between the first and second crusher chamber untill the crushed ore size is less than the gap between flat hammer and blow bar. then, they will discharge through the setting below the machine as final the product.


CPF series impact crushers can crush ore, limestone, slag, coke, coal etc which size are under 500mm, compressive strength less than 300MPa and are not fit for crushing ore of apparent moisture above 8% or sticky material.

CPF series impact crushers have high reduction ratio, efficiency crushing and easy maintenance. The cubic type products are ideal for aggregate of highway and water and electricity construction. CPF series impact crushers are better fit for granite, limestone and cobble.