Screen-Type Double Toothed Roll Crusher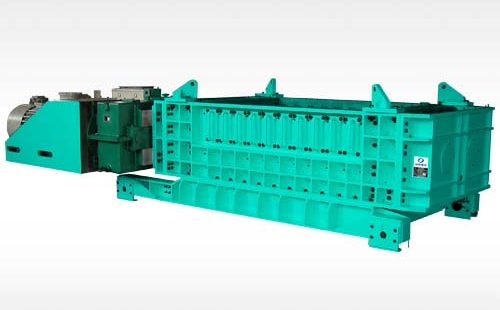 Screen-type double toothed roll crusher
Screen-type double toothed roll crusher is the new-typed crusher developed by our company.It is mainly used for crushing sandstones and coals with compression strength not grester than 150Mpa.It is especially suitable for downhole operation,and mobile and semi-mobile crushing and screening plants with large reduction ratio and high efficiency.
This type of machine is mainly composed of frame,roll,speed reducer,drive unit,lubricating tubing.
Fox example,CSGP850 is used for crushing raw coal.The discharge size is less than 20mm.The capacity can reach 3500t/h.The discharge size of the first and second crushing of raw coal is less than 250mm.The capacity reaches 2200t/h.